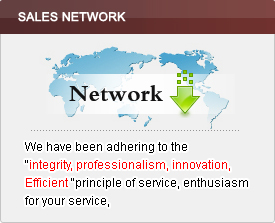 YOUR location:home->
brand
SR30260 - Collimating Universal Laser Bore Sighter
By projecting a laser beam from the center of the barrel axis of the firearm, this laser boresight collimator allows you to instantly and accurately set your sight or scope etc. The laser light emitted from the laser bore tool travels in a straight line while the bullet follows a curved trajectory. Even though the use of this device will get you very close, final adjustment should be made at the range.

Set your firearm quickly !
Laser bore-sighting systems make it possible to zero in your firearm and check the boresight of your scope, any time anywhere, WITHOUT HAVING TO FIRE A SHOT. It is so small that your laser system can be transported easily while hunting and allows you to control the boresight of your aiming instruments, especially after a fall or after knocking the scope.
Functioning: position yourself 10 to 22 m from the selected target (meeting point of the line of sight, the trajectory of the bullet and the laser beam, see diagram below). After having inserted the laser sighting system in the firearm muzzle, point the laser beam at the target, then, with the boresighting, centre your reticule on the laser dot.

Package Includes:
Instructions
Laser boresighter (with 3 pieces of batteries in compartment)
Four adjustable adaptors
Screws and hex wrench
Laser: Class II
Power: <1mW or <5mW
Wavelength: 650 nm
Weight: 50g
Length: 155mm.
Head Diameter: 16mm
Tail Diameter: 5mm
T6061 High class aluminum alloy in beautiful black matte.
Four bore adjustable adapters to fit all .177 /.50 caliber (4.5 - 12.7 mm).
Screws are already well calibrated at the factory when center aligning.
| | | |
| --- | --- | --- |
|   |   |   |
| SR30261 - Cartridge Type Laser Boresighter 25-06 | 270WIN, 25-06REM, 30-06SPR, 35WHELAN, 8MM-06, 338-06, 280REM, 7MM EXPRESS, 7.7 JAPANESE |   |
| SR30262 - Cartridge Type Laser Boresighter 243 | 260REM, 243WIN, 308WIN, 358WIN, 356, 307, 6MM REM, 257ROBERTS/IMPROVED, 7MM-08, 8MM MAUSER, 284WIN |   |
| SR30263 - Cartridge Type Laser Boresighter 264 | 7MMREM, 8MMREM, 338WIN, 264WIN |   |
| SR30264 - Cartridge Type Laser Boresighter 300 | 8MMWIN, 385WIN, 300WIN |   |
| SR30265 - Cartridge Type Laser Boresighter 375 | 375H&H |   |
| SR30266 - Cartridge Type Laser Boresighter 9.3X74 | 9.3X74 |   |
| SR30267 - Cartridge Type Laser Boresighter 257 WBY | 257WAY, MAG |   |
| SR30268 - Cartridge Type Laser Boresighter 270 WBY | 270WBY, MAG |   |
| SR30269- Cartridge Type Laser Boresighter 300 WBY | 300WBY, MAG |   |
| SR30270 - Cartridge Type Laser Boresighter 222REM | 222REM |   |
| SR30271 - Cartridge Type Laser Boresighter 223REM | 223REM, 6X47MM, 5.6X50MM |   |
| SR30272 - Cartridge Type Laser Boresighter 6.5X55 | 6.5X55 |   |
| SR30273 - Cartridge Type Laser Boresighter 6.5X57 | 6.5X57 |   |
| SR30274 - Cartridge Type Laser Boresighter 7.62X39 | 7.62X39 |   |
| SR30275 - Cartridge Type Laser Boresighter 7X57 | 7X57 |   |
| SR30276 - Cartridge Type Laser Boresighter 7X64 | 7X64 |   |
| SR30277 - Cartridge Type Laser Boresighter 8X57 | 8X57 |   |
| SR30278- Cartridge Type Laser Boresighter 8X68 | 8X68 |   |
| SR30279 - Cartridge Type Laser Boresighter 9.3X62 | 9.3X62 |   |
| SR30280 - Cartridge Type Laser Boresighter 12GA | 12GA |   |
| SR30281 - Cartridge Type Laser Boresighter 20GA | 20GA |   |
| SR30282 - Cartridge Type Laser Boresighter 416 | 416 |   |
| SR30283 - Cartridge Type Laser Boresighter 30R | 30R |   |
| SR30284 - Cartridge Type Laser Boresighter 22LR | 22LR |   |
|   |   |   |
|   |   |   |
•Will work for the above size
•Accurate
•Easy and Convenient to Operate
•Pocketable

Includes:
•Bore Sight
•Batteries
•Carry Case
•Instructions

SPECS:
Laser Wavelength: 632-650nm
Power: <5mW or <1mW
Battery: 3LR41
Battery Life: About 1 Hour
Range for Sighting: 15-100 yds.
Dot Size: 2" @ 100 yds
Operation: On/Off End Cap